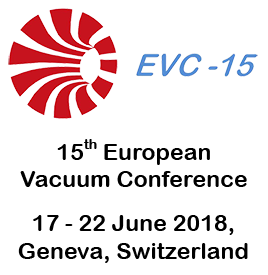 Welcome Cocktail on Sunday 17th of June 2018
A Welcome Cocktail will take place from 18:00 to 19:30 at CICG, on the first floor, either inside or on the terrasse if weather permits.
The registration desk, located right at the entrance of CICG, will be open from 16:00 to 20:00, allowing to pick up the conference bag and the admission badge, required to take part at the Cocktail.
CERN Tour on the afternoon of 21st of June 2018
A CERN visit will be organised on Thursday afternoon, according to the following schedule:
Departure by bus from CICG to CERN at 13:00;
Introductory talk, followed by the visit of several points of interest by groups of 48 persons;
Departure from CERN to Domaine de Penthes at 17:30.
Because of a limit of participants, the visit to CERN will only be possible for persons having announced their participation when they registered. Participants who have paid their registration fees will receive an email asking them to fill in some additional information required by the CERN Visitors Service. An ad-hoc badge will be included in the conference bag. Only persons wearing their badge will be allowed to enter CERN. Please look at the CERN Instructions for Visits. You must have your passport or other identity document with you to enter CERN.
Conference Dinner on the evening of 21st of June 2018
The Conference Dinner will take place at Domaine de Penthes on Thursday evening.
There will be an aperitif served in the Château with the Museum of the Swiss Abroad starting with an aperitif around 19:00, followed by dinner in the Espace Gallatin (300 m walk)
Because of a limit of seats, the participation to the dinner will only be possible for persons having announced their participation when they registered.
For those not on the CERN Tour, Domaine de Penthes can be reached from the Cornavin railway station by bus (bus V and Z, not very frequent), or after a 15 minutes walk from Place des Nations with its many bus and tramway lines.
After the dinner, buses will return participants to either Hotel des Nations or Hotel IBIS Centre Nations from 21:45 (first departure) until 22:15 (last departure). For those wanting to appreciate the calm area of the embassy quarter, again it is possible to walk back to Place des Nations and have public transportation until after midnight.
Important notice:
On 21st of June Pope Francis will come to Geneva and a mass will be celebrated at Palexpo. As more than 40'000 persons are expected to attend the mass, the Geneva Police foresee severe perturbations to the traffic. We therefore had to suppress the stops at the hotels after the CERN Tour and go directly from CERN to the Domaine de Penthes for the aperitif and the dinner.