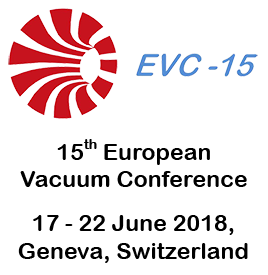 IUVSTA-Elsevier Awards
The IUVSTA-Elsevier Awards are designed to give partial financial support to four postgraduate research students within seven years of obtaining their first degree at the start of the congress to help them to attend EVC-15 conference at which they are presenting a paper.
The amount of the IUVSTA-Elsevier Award is up to EUR 500. In very exceptional cases, more than EUR 500 can be awarded on an individual basis.
Eligibility
Applicants should reside and study in one of the developing countries eligible for the Research4Life program as listed on http://www.research4life.org/eligibility/#groupa (preferably Group A, otherwise Group B) and should have limited support to attend the meeting. However, if there are no applications from those countries, conference organizers can also support students from other countries. Also in those cases, the leading motive should remain supporting students who do not have sufficient means to attend the meeting. The applicant must be registered as a postgraduate research student with a PhD thesis research program closely related to the scope of the congress. He/she should attend the congress and present a manuscript under an oral or poster form.
Application
The applicant must submit the following items to the conference secretariat (conference@evc15.org) in order to be considered as a candidate:
1. Completed Application form ApplicationForm
2. Minimum 2-page version of extended abstract
3. Indication of requested financial support and description how it will be spent
4. Student verification form
Deadline for submission of the Application is November 1, 2017
Recipients
Congratulations to the student winners selected by the ad hoc EVC-15 - Grant Committee on the basis of the application submitted directly to the Chair of the conference:
Mrs. Ezgi Bülbül, EMPA, St. Gallen, Switzerland
Long-range Interactions induced by Oriented Water Molecules within Plasma Polymeric Subsurfaces (oral presentation)
Mrs. Sofia Toto, Karlsruhe Institute of Technology (KIT), Eggenstein-Leopoldshafen, Germany
Design and Manufacturing of a Wireless SAW-PIRANI Sensor with Extended Range, (oral presentation)
Mr. Tim Verbovsek, Institute of Metals and Technology (IMT), Ljubljana, Slovenia
Measuring the Change of Gas Flow Conductance Due to Altered Surface Conditions of a Tube, (poster presentation)